Übungsbuch zur ECL Prüfungsvorbereitung 5 Testsätze Tipps zur Aufgabenlösung Überarbeitete Auflage Deutsch Stufe C1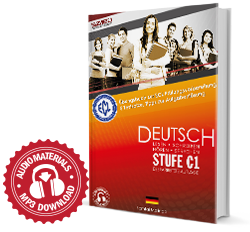 Übungsbuch zur ECL Prüfungsvorbereitung 5 Testsätze Tipps zur Aufgabenlösung Überarbeitete Auflage Deutsch Stufe C1
Somfai Melinda
12 EUR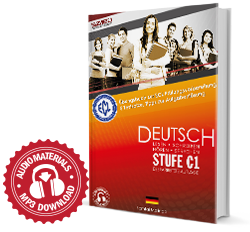 The German practice book provides guidance to all students who are learning to pass an ECL C1 exam in German. The book contains 5 complete language tests for practicing both oral and written skills.
As a special feature, every chapter in this edition ends with revision exercises (Extraübungen) to help students learn independent word formation. In addition, every chapter has been added a glossary of German words and expressions.
The book can be used at courses and schools as well as for self-study.
The novelties of the revised version include:
current, up-to-date topics
newly developed tests
elaborated verbal sample exam questions
definitions for certain more difficult words and expressions
practice tests for the reading exercises
additional practical and tricky exam tips
transcripts of audio recordings
a complete answer key
The types of exercises included in the practice book prepare students for accredited advanced-level language exams, perfectly matching the assignments expected at such exams.
ISBN number: 978-615-5386-13-8