You can join the international ECL language teaching and testing network
Schools, language schools, foreign language centres, institutions of higher education and other institutions involved in the teaching of languages can join the European Consortium for the Certificate of Attainment in Modern Languages (ECL-Consortium). Co-ordinated by the International ECL Exam Centre, you can prepare your learners for the ECL exam as a registered ECL Exam Preparatory Centre or you can administer tests in the different ECL languages as an ECL Exam Centre.
For further information please contact: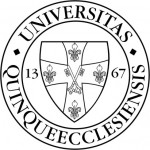 UNIVERSITY OF PÉCS
Foreign Language Centre
H-7624 Pécs, Damjanich u. 30.
Tel.: +36-72-501-500/22133
E-mail: ecl.international@eclexam.eu
www.eclexam.eu* http://inyk.pte.hu